A tenant is not pleased with HGTV star Tarek El Moussa's contention he is not evicting residents from their North Hollywood, California, homes to develop a luxury apartment project. 
El Moussa released a statement on social media Friday, which one tenant described as "deceptive."
Clare Letmon, an organizer and tenant of the Hartsook Street bungalows, spoke to People magazine about the impact El Moussa's NoHo 138 project is having on her and her family.
HGTV STAR TAREK EL MOUSSA RESPONDS AFTER TENANTS SAY HE'S EVICTING THEM, 'DESTROYING' LIVES FOR LUXURY PROJECT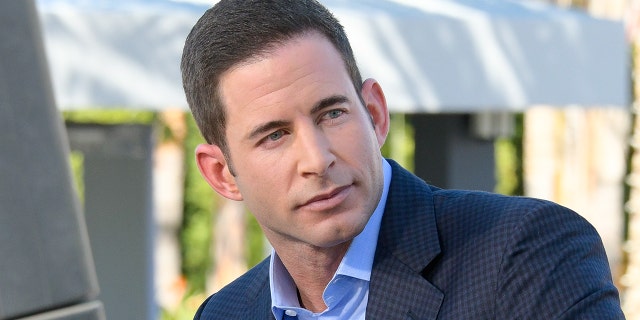 "He basically called us liars," Letmon told the outlet. Following the tenants' initial complaints, Tarek claimed he was "being dragged for false accusations and misconceptions." 
The project, NoHo 138, is taking over bungalows on Hartsook Street in Los Angeles, where residents have lived for decades, according to FOX 11. To construct the 138-unit luxury complex, the project requires tearing down several of those bungalows, per People magazine.
Letmon told the outlet she and fellow Hartsook residents have not had direct contact with El Moussa since July 14 despite sending multiple requests to meet him in person. One tenant is Letmon's elderly neighbor, Cathy, who has reportedly lived on the property over 40 years.
However, El Moussa's rep told People magazine the residents' lawyer has responded to the project's partners and a meeting is in the works. Letmon told the outlet they did receive the email Friday, the same day Tarek's social media statement was posted.
Letmon said it was "super triggering to tenants" when they were told they would have to relocate before the project begins in 2024. She acknowledged El Moussa is not personally evicting Hartsook tenants, but emphasized that the current landlord is only doing so to clear the way for the HGTV star's project.
According to Letmon, her North Hollywood bungalow is a "miracle home" with greenery and "big old trees that have been here longer than anybody on the block."
"It would be incredibly heartbreaking to watch this place get bulldozed — and the trees and the garden and just the history that's here," she said.
"The Flipping El Moussas" star took to Instagram last week to explain the project he is involved in, disputing recent accusations he was evicting residents. One unnamed tenant previously told FOX 11 "he is doing it legally," but "It's just not just, and it is destroying people's lives so he can make his money."
APP USERS CLICK HERE FOR INSTAGRAM POST
"Please let me clear something up regarding a new project. I am one of the partners of NoHo 138 working on purchasing the Hartsook property in North Hollywood for redevelopment," Tarek's statement began. 
"Even though I am being dragged for false accusations and misconceptions, my intentions are to do good, and I hope that we can focus on the positive and the facts.
CLICK HERE TO SIGN UP FOR THE ENTERTAINMENT NEWSLETTER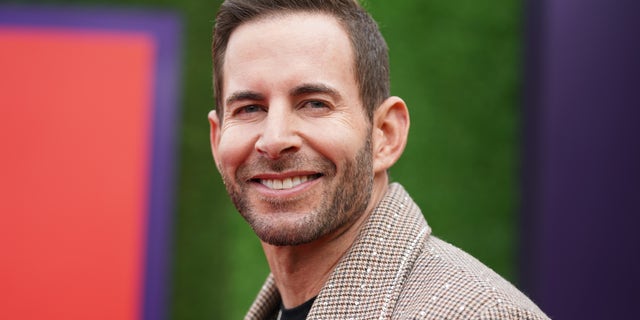 "Notices to the tenants were served by the current owner, not by me or the partners of NoHo 138. I am not evicting anyone. We did not issue the Ellis Act relocation documents," El Moussa's social media statement added.
In his statement, El Moussa said the city of Los Angeles "determined that a new structure shall be constructed on the premises and requested that the structures be removed pursuant to California Civil Code Section 1946."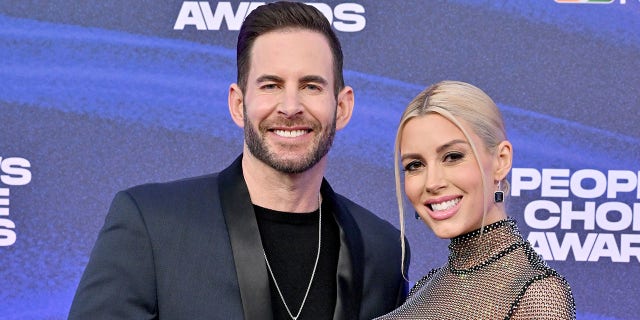 CLICK HERE TO GET THE FOX NEWS APP
According to People, El Moussa and his partners — his investment company, TEM Capital; wife Heather Rae Young's company, HEM Capital; and others — are expected to begin construction in the North Hollywood neighborhood in 2024.