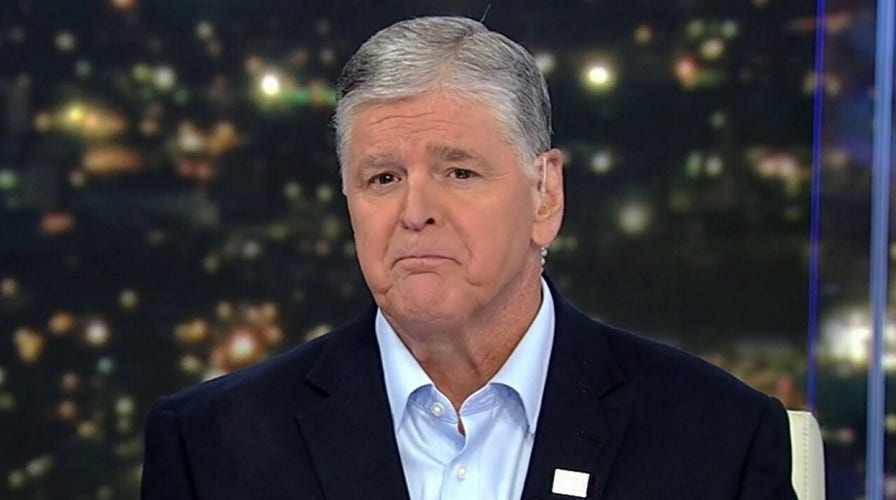 Fox News host Sean Hannity reacts to a third bank records memo relating to Hunter Biden released by Rep. James Comer and the House Oversight Committee.
SEAN HANNITY: Now tonight, bombshell new evidence in the Joe Biden bribery scandal allegations. And tonight, we have receipts. Now the House Oversight and Accountability Committee just released these, another bank memo. It details payments to the Bidens… Let's see… from Russia, Kazakhstan, Romania, Ukraine and China. Most of those countries really love us, don't they? They made a fortune. Beyond $20 million, they were able to trace. Chairman Comer will join us in a few minutes and talk about it. And JusttheNews.com's John Solomon will be here to break it all down. 
'MONEY GUY': THIS HUNTER BIDEN BUSINESS PARTNER COULD BLOW THE LID OFF BIDEN FAMILY'S BUSINESS DEALINGS
But let me sum this up for you. And this is serious. This is massive sums of money. And Hunter Biden, at the height of his crack addiction and prostitute addiction, was raking in millions of millions of dollars from corrupt foreign nationals. Now, these are in many cases, corrupt foreign countries and are number one, number two, geopolitical foe, Russia and China or the opposite, China and Russia. And then facilitating meetings and phone calls and other favors between these corrupt foreign nationals and then Vice President of the United States of America, Joe Biden. In other words, that was Hunter's job. Connect them to Joe.
For more Culture, Media, Education, Opinion, and channel coverage, visit foxnews.com/media