Tyler Hightower and Marisa Clark were invited guests at Gov. Greg Abbott's ceremonial signing of the "Save Women's Sports Act" at Texas Women's University in Denton on Monday – an event that both mothers looked at as a historic moment they wanted their young daughters to be witness to. 
But the women say they were shocked by the turn of events in which their daughters were subject to aggressive rhetoric and offensive language from protesters that gathered outside.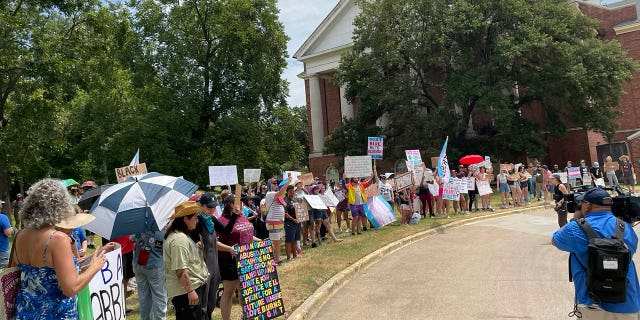 Hightower told Fox News Digital in an interview that she approached her daughters with the idea of attending Monday's signing and said both her 10-year and 6-year-old "jumped on the idea of being able to be a part of history."
RILEY GAINES, ACTIVISTS SAY THEY WERE SPAT ON, ATTACKED BY PROTESTERS AT CEREMONIAL BILL SIGNING IN TEXAS
But eyewitnesses, including 12-time NCAA All-American swimmer Riley Gaines who spoke at the signing, said protesters shouted, spat and even threw things at attendees as they left the building. 
"They are on either side of the walkway, leaning over the rails as far as they can," Clark, who attended the signing with her 9-year-old daughter, told Fox News Digital of the incident. 
"I mean, you've got someone three inches from my daughter's face yelling f— you in her face – a 9-year-old." 
"There were inches between myself, my children and the protesters," Hightower added. "That's when they started screaming profanities in my face, at my children."
Hightower said she was even told by one demonstrator, "God hates your children." 
CLICK HERE FOR MORE SPORTS COVERAGE ON FOXNEWS.COM
"That's not what this is about," she said. "It was kind of sad that they took that – an opportunity that was so wonderful and then took it and made that part negative." 
The debate surrounding transgender athletes' inclusion in women's sports has prompted more than 20 states to pass legislation regulating policy. SB 15, which was signed into law back in June, prohibits biological males from competing in women's sports in colleges and universities across the state of Texas.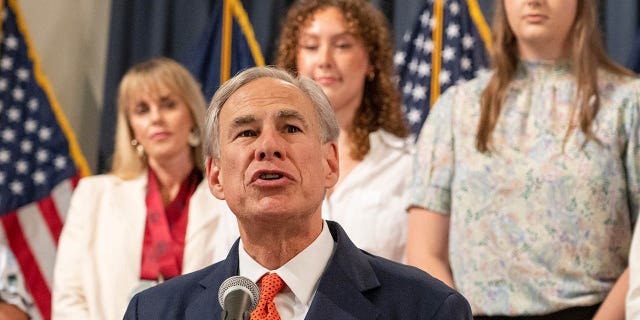 It follows a similar piece of legislation Abbott signed in 2021 that requires public school teams through high school in Texas "to be designated by students' sex assigned at birth." 
But for Clark and Hightower, the issue is more than just a headline. 
"This is something that we are experiencing as parents of younger kids on a daily basis because it is being so pushed [on them]," Clark told Fox News Digital. 
"I'm so proud that she was a part of this and that more is being done to protect these girls who work their butts off from men who can't compete in the male category and then decided to compete as a woman."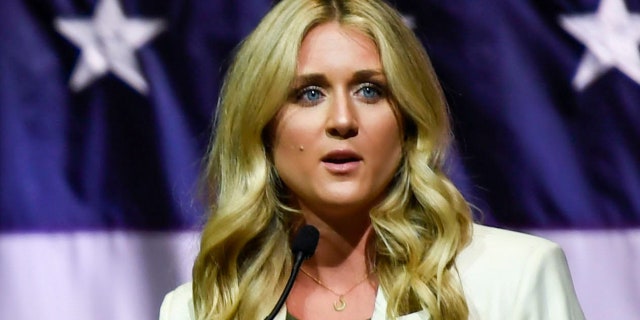 CLICK HERE TO GET THE FOX NEWS APP
Despite their interaction with protesters, both parents told Fox News Digital that they left Monday's signing still encouraged. 
"I'm really hopeful that other states follow our footsteps. I don't think the fight is going to be over for a while," Hightower said. 
"I'm so hopeful about it," Clark said, before adding, "But the one gap that I do still see is that in state sanctioned sports through the school districts, through all of that, it's not allowed, but through private [entities] it still is. So I still think that there's still some reform to come."