Sandra Bullock's longtime partner, Bryan Randall, recently died at age 57 after a three-year battle with ALS.
In a statement after his death, his family said, "Bryan chose early to keep his journey with ALS private and those of us who cared for him did our best to honor his request."
The news came as a shock to the public as Bullock and Randall had kept his struggle completely private, compared to other stars who have been more open about their health issues.
"Divulging private information comes with a loss of your identity and privacy. It is not something that most people are interested in doing," Dr. Mark Surrey, a fertility specialist and co-founder and medical director at the Southern California Reproductive Center, told Fox News Digital.
Surrey also noted that celebrities can often feel pressure "to be open about everything" with the public, but it "doesn't mean it is good to divulge all of that. As a physician who provides fertility care for many public figures and celebrities, this is a deeply personal decision and everyone is entitled to a degree of privacy."
SANDRA BULLOCK'S PARTNER BRYAN RANDALL MOURNED BY CELEB FRIENDS AS HE INSPIRES MASSIVE SPIKE IN ALS DONATIONS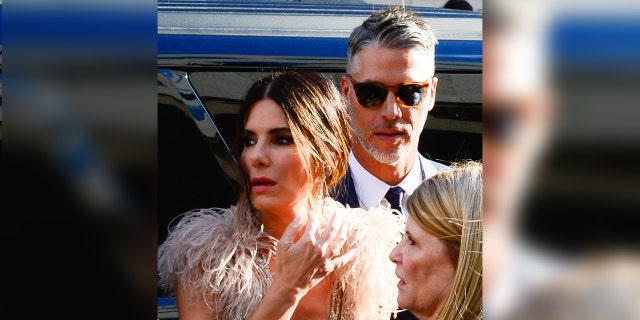 Bullock and Randall had been dating since 2015, and according to People magazine, the pair first met when he was hired to take pictures during the birthday party for her son, Louis, that January.
In December 2021, Bullock was a guest on "Red Table Talk" where she gave a rare comment on their relationship.
"I found the love of my life. We share two beautiful children – three children, [Randall's] older daughter. It's the best thing ever," the actress said at the time.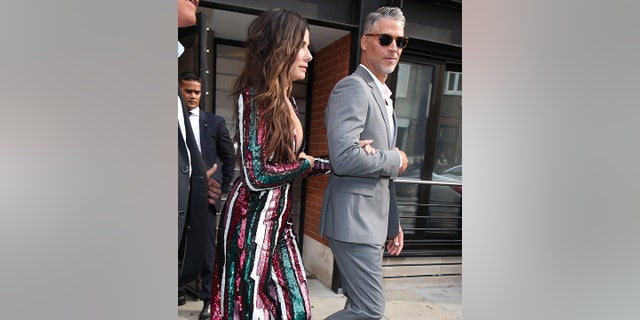 Like Bullock and Randall, some stars maintain their privacy about a health issue until their death while others opt to take the information public after years of keeping it quiet.
SUPERMODEL BELLA HADID SHARES TREACHEROUS LYME DISEASE BATTLE IN NEW PICTURES: 'INVISIBLE SUFFERING'
Michael J. Fox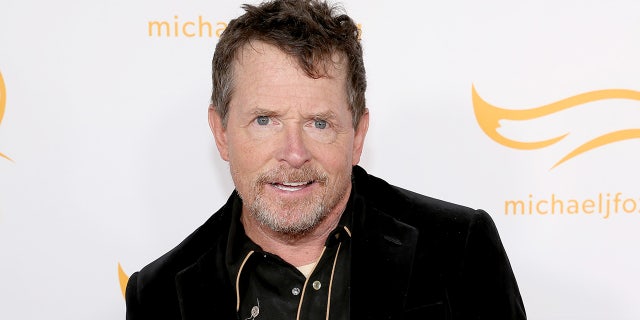 Michael J. Fox is a passionate advocate for Parkinson's disease research, but he wasn't always public about his condition.
Fox was diagnosed in 1991 at age 29 but kept the news private until 1998 while he was working on his hit sitcom "Spin City."
Earlier this year, the "Back to the Future" star talked about his decision to be open with fans about his illness while showcasing his documentary, "Still: A Michael J. Fox Movie," at the SXSW Film & TV Festival.
"My fans have basically given me my life," he said. "I wanted to give these people who have done so much for me my time and gratitude. It was great for me to hear from all of you."
He also opened up about the ongoing physical pain and how being transparent about what happens with Parkinson's disease had made his life richer.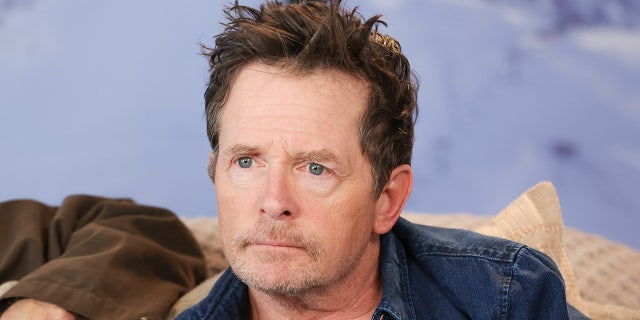 MICHAEL J FOX REBOUNDS AFTER ONSTAGE STUMBLE: 'IT'S NO SECRET THAT PEOPLE WITH PARKINSON'S FALL,' REP SAYS
In May he told The Times, "What has made my life richer and more authentic as time has gone on is being really honest about the pain, and what it really has taken, and what has been lost."
Per the Michael J. Fox Foundation for Parkinson's Research, which he founded in 2000, the disease is a "movement disorder" that "occurs when brain cells that make dopamine, a chemical that coordinates movement, stop working or die" and is a lifelong and progressive disease.
According to Surrey, the decision to be public about a health issue for a celebrity comes with a certain set of responsibilities.
"If a celebrity chooses to share the information, they have an obligation to provide updates to their fans to let them know about their medical progress because their fans become personally interested in their case," he said. "When you are a public figure, everyone wants to know about your life. But once you choose to share that information, there is an obligation to potentially use the notoriety to educate the public about the health issue."
MICHAEL J FOX SAYS HE DOESN'T FEEL SORRY FOR HIMSELF BECAUSE OF PARKINSON'S DISEASE: 'NO REGRETS'
Robin Williams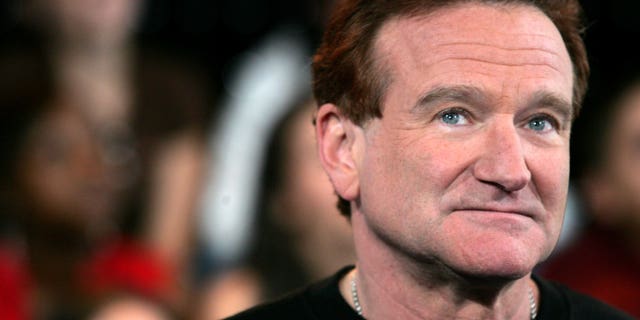 Robin Williams' death by suicide was a shock to the public, leaving many wondering what led the beloved actor and comedian to that moment.
In the months after, answers came to light about the underlying issues he was suffering.
In an interview with The Guardian, his widow, Susan Schneider Williams, explained that he began to experience symptoms including paranoia, insomnia and anxiety. He was diagnosed with Parkinson's in 2014, and that same year ended his own life, apparently unaware of the deeper underlying issues.
Schneider Williams said, "The doctors said to me after the autopsy: 'Are you surprised that your husband had Lewy bodies throughout his entire brain and brain stem?' I didn't even know what Lewy bodies were, but I said, 'No, I'm not surprised.' The fact that something had infiltrated every part of my husband's brain? That made perfect sense."
ROBIN WILLIAMS' WIDOW SAYS HE HAD AN 'INVISIBLE MONSTER' CHASING HIM FOR MONTHS BEFORE DEATH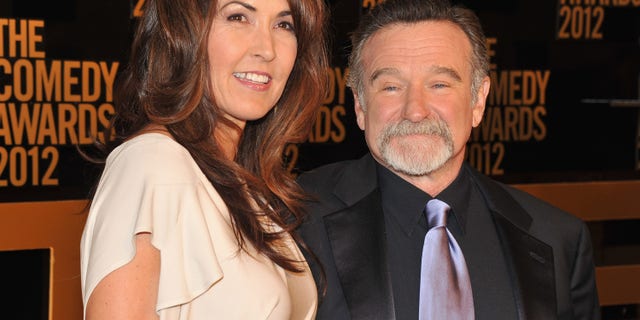 Williams appeared to have been suffering from Lewy body dementia, a disease that causes "abnormal deposits of a protein called alpha-synuclein in the brain. These deposits, called Lewy bodies, affect chemicals in the brain whose changes, in turn, can lead to problems with thinking, movement, behavior, and mood" according to the National Institute on Aging.
In 2020, Schneider Williams released "Robin's Wish," a documentary about his experience with the disease.
"If my husband weren't famous, I would not have put myself through this. But there were so many misunderstandings out there about what had happened to him and about Lewy bodies. So, this felt like the right thing to do," she told the outlet.
ROBIN WILLIAMS' KIDS PAY TRIBUTE TO LATE ACTOR ON WHAT WOULD'VE BEEN HIS 72ND BIRTHDAY: 'LOVE YOU FOREVER'
Chadwick Boseman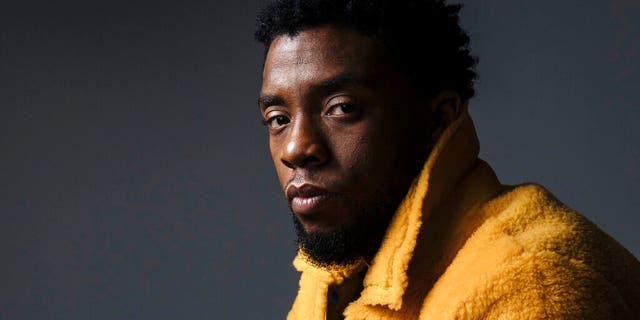 "Black Panther" star Chadwick Boseman was at the height of his fame when it was announced in 2020 that he had died from colon cancer at age 43. 
The Marvel star had been privately dealing with the diagnosis since 2016 and had continued working on multiple projects before his death, including "Avengers: Infinity War," "Avengers: Endgame" and his Oscar-nominated role in "Ma Rainey's Black Bottom."
According to The Hollywood Reporter, no one at Disney-owned Marvel Studios was aware of Boseman's diagnosis, and sources said at the time he thought he would be able to beat the cancer and begin filming the sequel to "Black Panther."
Fans suspected something was happening with the actor after he posted a social media video in early 2020 that showed himself looking dramatically thinner.
His longtime agent, Michael Greene, told The Hollywood Reporter that after Boseman's death the decision to remain private was because "Chadwick did not want to have people fuss over him. He was a very private person."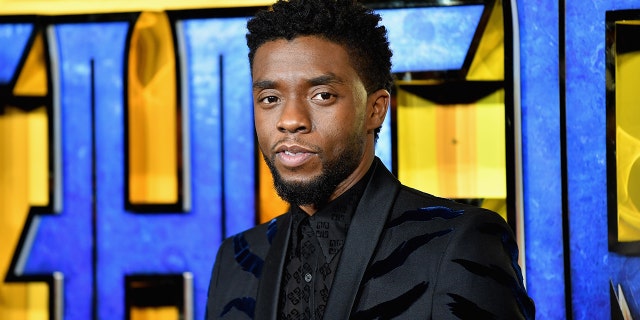 CHADWICK BOSEMAN THOUGHT HE'D BEAT CANCER, DIDN'T DISCLOSE DIAGNOSIS TO MARVEL: REPORT
"Some people wait a lifetime to get the opportunity that he had," his trainer, Addison Henderson, told the outlet, "and Chad had so much wisdom, so much knowledge, so much inside of him that he wasn't going to let this disease stop him from telling these amazing stories and showing his art in the prime of his life."
Boseman's illness and death was a huge surprise to the public, but Surrey notes that being public about a health struggle can have its downsides for a star.
"You judge people based upon the information that you have about them, but if the information includes information about compromises to their health, that can be used against them down the line. Public figures need to carefully weigh this and make the decision that is right for them," he said.
'BLACK PANTHER 2' TRAILER RELEASED AS CAST PUSHES AHEAD WITHOUT LATE ACTOR CHADWICK BOSEMAN
Emilia Clarke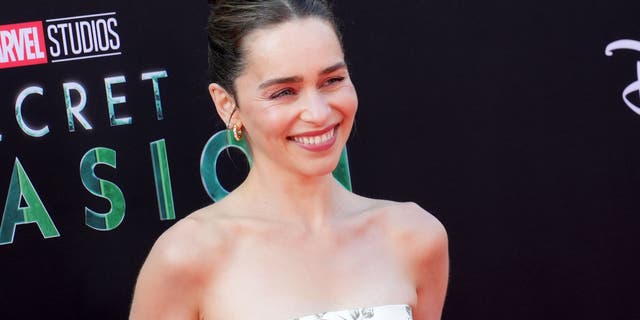 Emilia Clarke rose to fame playing "The Mother of Dragons" Daenerys Targaryen on HBO's "Game of Thrones," but just as she was first appearing on the show in 2011, she underwent two surgeries to treat brain aneurysms.
In an essay for The New Yorker in 2019, she revealed that she had almost died after she suffered a ruptured brain aneurysm and was rushed to the hospital.
"I'd had an aneurysm, an arterial rupture. As I later learned, about a third of SAH patients die immediately or soon thereafter," she wrote. "For the patients who do survive, urgent treatment is required to seal off the aneurysm, as there is a very high risk of a second, often fatal bleed. If I was to live and avoid terrible deficits, I would have to have urgent surgery. And, even then, there were no guarantees."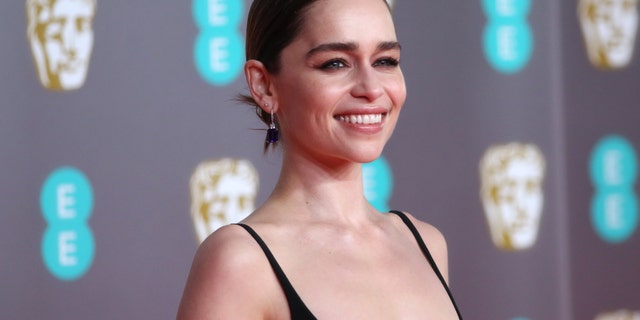 'GAME OF THRONES' STAR EMILIA CLARKE SAYS SHE FELT 'DEEPLY UNATTRACTIVE' FOLLOWING BRAIN ANEURYSM SURGERY
She returned to "Game of Thrones" after her recovery, but two years later in 2013, she underwent a second surgery to treat another "smaller aneurysm" that she was told could "pop" at any time.
Despite describing part of her brain as having "died" and the worry she would suffer long-term effects, Clarke told "CBS Sunday Morning" in 2019 that she is "completely in the clear" when it comes to her health.
In the wake of her health battle, Clarke created a charity called SameYou with the goal of helping survivors of strokes and brain injuries recover in all aspects of their lives.
EMILIA CLARKE OPENS UP ABOUT BRAIN HEMORRHAGES: 'IT GAVE ME A PERSPECTIVE THAT I WOULDN'T HAVE OTHERWISE'
Shania Twain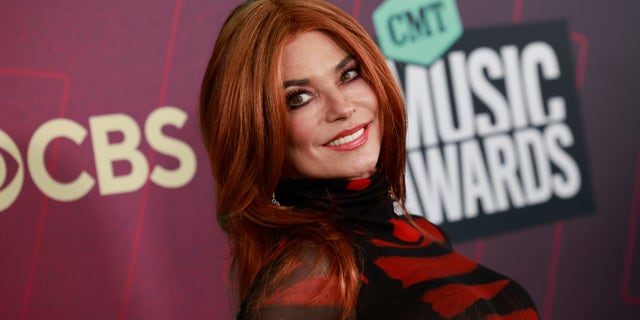 Shania Twain suffers from Lyme disease but kept the condition private for many years.
Twain was diagnosed in 2003 after being bitten by a tick while horseback riding. According to her documentary, "Not Just a Girl," before she learned what was going on, she was experiencing confusing symptoms.
"Before I was diagnosed, I was on stage very dizzy," Twain said in the documentary via Page Six. "I was losing my balance, I was afraid I was going to fall off the stage."
"I was having these very, very, very millisecond blackouts, but regularly, every minute or every 30 seconds," she continued.
Twain also developed dysphonia, a neurological disorder that affects speech and voice, according to Penn Medicine.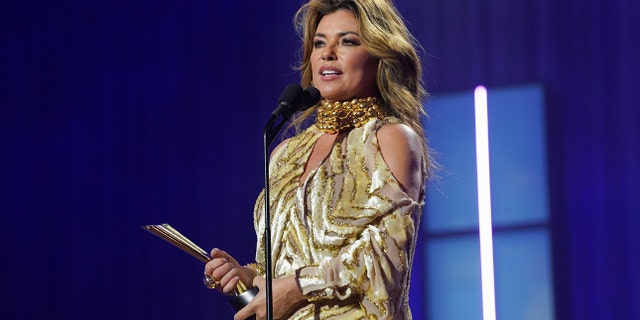 SHANIA TWAIN ON HER LYME DISEASE BATTLE: NEVER SINGING AGAIN 'WOULD HAVE KILLED ME'
In 2017, she opened up about the disease's impact on her voice, admitting she thought her career was over.
"It can kill you. And if it doesn't kill you, it can give you a seriously degenerated quality of life for the rest of your life," she said in an interview at the time.
After surgery and vocal training, Twain returned to music and released an album, 2017's "Now," her first full album in 15 years after 2002's "Up!"
CLICK HERE TO SIGN UP FOR THE ENTERTAINMENT NEWSLETTER
Selena Gomez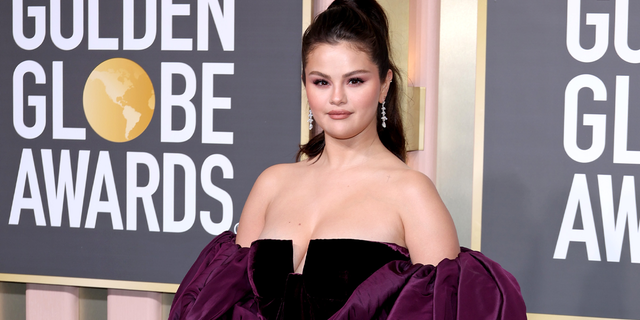 Selena Gomez has been open about being diagnosed with lupus after revealing to Billboard in 2015 that she was undergoing chemotherapy and other treatments. At the time, she had taken a break from performing and canceled her tour to attend a rehab facility, prompting rumors of a more scandalous situation.
"I was diagnosed with lupus, and I've been through chemotherapy," she told Billboard. "That's what my break was really about. I could've had a stroke."
Lupus is an autoimmune disorder that causes inflammation in the body, and in Gomez's case, it targeted her kidneys.
CLICK HERE TO GET THE FOX NEWS APP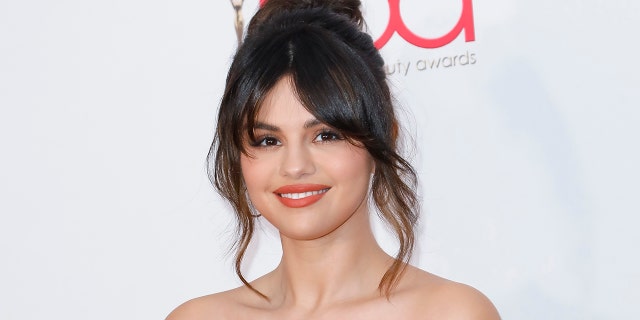 While she has been open about the diagnosis, she surprised everyone in 2017 when she revealed that she had received a kidney transplant from her good friend, Francia Raisa.
"She gave me the ultimate gift and sacrifice by donating her kidney to me," Gomez wrote in her Instagram post. "I am incredibly blessed. I love you so much sis."
Gomez took an extended break after her health struggles and public scrutiny from her breakup with Justin Bieber before getting back to work, first with her HBO Max cooking show, "Selena + Chef," and later with a critically acclaimed role on Hulu's "Only Murders in the Building."
Fox News Digital's Janelle Ash, Bradford Betz, and Lori Bashian contributed to this report.