Decorating a college dorm can be a bit of a challenge with the typically small space you're given and the roommates you have to share the space with.  
A small space doesn't mean that no decor can be brought with you to school, however; it just means that you'll have to get a little more creative.
Dorm room shopping is such an exciting time for college students — and many tend to go overboard. 
This leads to a stuffed room or the need to get rid of items once you realize what little space you have. You'll also want to coordinate with your roommates to make sure you all aren't bringing the same items. 
15 COLLEGE DORM ROOM DECOR FINDS FOR EVERY COLLEGE STUDENT
Without prior communication, you could end up with three mini fridges. 
Below are decor items that you won't regret bringing to school, which will give your dorm room a little extra charm.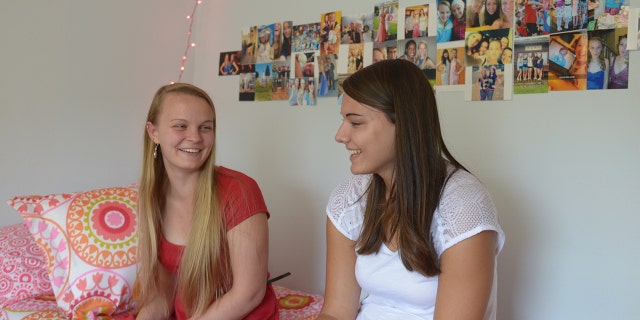 Be sure to check you college website before going shopping to get an understanding of what items you're allowed to bring, and what things are provided for you. 
Extra seating
Fairy or LED lights
Photo display
Storage ottoman
Area rug
Bedside shelf
Monthly calendar
Buildable shelves
Retro fridge
1. Extra seating 
In a typical dorm room, each roommate will be given a bed, a desk and a set of drawers. If you have any guests coming to your room, or you simply want another place to sit, you'll likely need to purchase additional seating arrangements. 
Having extra seating in your dorm room is practical and affordable and makes the space feel more welcoming. Luckily, there are tons of seating options you can purchase that come in a range of prices. 
The cheapest option is to get a few floor pillows. These are especially great if you have tiny space, because you can set them out when you want to use them and then pack them away when they are not in use. 
PREPARING YOUR TEEN FOR COLLEGE AND LIFE IN A DORM: AVOID OVER-PACKING
Another option is to get a bean bag for your room. If you do decide to buy a bean bag, especially if you buy one online, be extra mindful of the size. Bean bags come in a large range of sizes, so make sure you don't purchase one that's too big for your dorm room.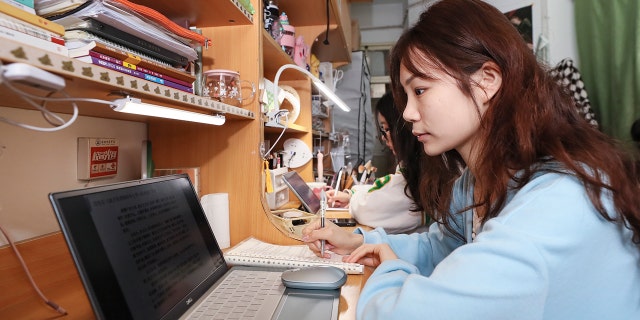 The biggest, most expensive option is to get a futon. If you have room for a futon in your room, this is a great investment to make. Additionally, get a futon that turns into a bed. 
That way, when you have guests come and visit you, you'll have a comfortable place for them to stay. You can also buy decorative pillows and a throw blanket to dress up the furniture. 
2. Fairy or LED lights 
Before purchasing fairy or LED lights, make sure they are allowed in the dorm rooms. If they are, these can be a great way to add a little extra light to a dorm room. 
HOW TO MAKE FRIENDS IN COLLEGE: TIPS AND TRICKS FOR MEETING NEW PEOPLE IN A NEW ENVIRONMENT
Fairy lights can be hung by a window for extra sparkle. LED lights are often stuck around the perimeter of the room. Both of these lights usually come with a remote control so that you can adjust the settings and the color. 
3. Photo display 
Bring a piece of home with you to college with a photo display. There are so many different ways to do this. You could just bring printed photos with you to college and put them right onto the wall. You can place them in a shape, like a heart for a more aesthetic look. 
HOW TO CREATE A 'SMART' DORM ROOM
You can also purchase twinkle lights that have clips across the line that you can hang pictures of family and friends onto and then hang that onto the wall. 
You could go with a bulletin board to hang your pictures too; just make sure to bring something to hang it on the wall with, like hooks or strips.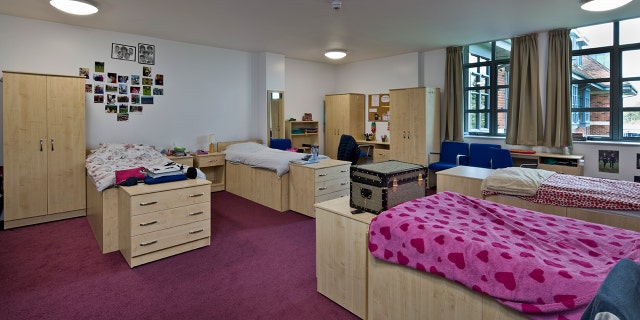 If you have a Polaroid camera, that can also help you create a beautiful photo wall. Whenever guests come to your room, have them take a photo on the Polaroid camera. 
Write the date on the bottom of the photo and put them on the back of the door. At the end of the semester, you can look back at all the memories you created throughout the school year.
4. Storage ottoman
A storage ottoman is both fashionable and practical. Instead of just getting a regular ottoman, opt for one where the top lifts off, so you can fill it with items. 
CLICK HERE TO SIGN UP FOR OUR LIFESTYLE NEWSLETTER
This can be a huge space saver and help you stay extra organized. 
5. Area rug
Area rugs are a great way to add a pop of color into an otherwise pretty dull looking college dorm. Area rugs are fairly inexpensive and come in many different colors. Just be sure you bring a vacuum cleaner with you to keep it clean. 
6. Bedside shelf
Having a bedside shelf is important to keep your things close to you that you may need throughout the night and when you are just lounging on your bed during the day. You may want things like your phone, a water bottle and a reading book on your shelf.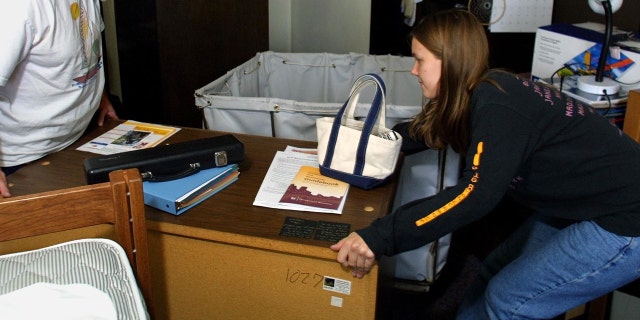 You are able to purchase a bedside shelf that hooks right to the bed to bring to your college dorm. 
This saves a ton of space compared to a regular bedside table and is extremely useful for those who are sleeping on the top bunk. 
7. Monthly calendar
Between college classes, club meetings, homework assignments and events, college students have a lot on their plates. With all these responsibilities, you can often forget things and get unorganized quickly. 
To keep things organized, purchase a dry-erase whiteboard that you can hang up on your wall, or put right on your desk. 
This will keep you extra organized throughout the semester. 
8. Buildable shelves
Buildable shelves are great for any dorm room because they can be customized based on the amount of space you have. Ideal buildable shelves for a dorm room are stackable wire shelves, because you can build them both up and out, creating a ton of extra storage space for your dorm. 
These shelves can hold whatever makes sense for you, from bathroom essentials, books, shoes and more. They serve many purposes, are easy to put together and are very easy to move around the dorm.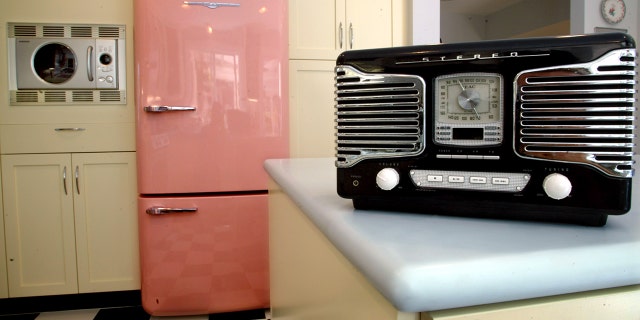 9. Retro fridge
Sure, you can buy any old mini fridge for your food and drinks, and it will serve its purpose just fine, but if you are looking for the trendier approach, a retro fridge could be the way to go. 
These fridges come in many different colors, so you can find one that matches your style. 
CLICK HERE TO GET THE FOX NEWS APP 
You can get the fridge that just has one single opening with a tiny freezer at the top, or one that has a separate fridge and refrigerator compartment. 
If you want to go with a full retro theme, you can get a microwave and record player that match.