Phil Mickelson isn't denying a book passage that claims he wagered more than $1 billion on sports bets, but he's pushing back on trying to bet on the Ryder Cup.
Details in the new book by Billy Walters titled "Gambler: Secrets from a Life at Risk," allege that Mickelson bet more than $1 billion on various football, basketball and baseball games over the last 30 years. It also alleges that Mickelson asked an associate to place a $400,000 wager on the U.S. team in the 2012 Ryder Cup because he felt they couldn't lose.
Mickelson was playing on that U.S. Ryder Cup team, but he denies ever asking someone to place a bet.
CLICK HERE FOR MORE SPORTS COVERAGE ON FOXNEWS.COM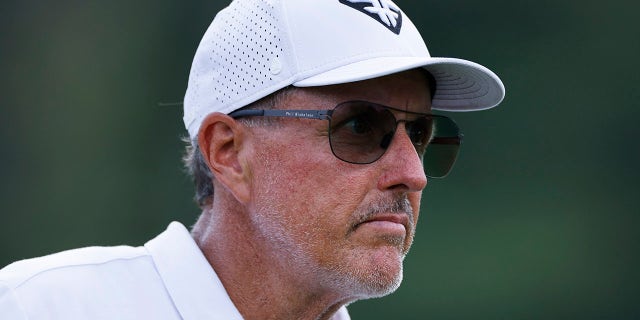 "I never bet on the Ryder Cup," he posted on X, formerly Twitter. "While it is well known that I always enjoy a friendly wager on the course, I would never undermine the integrity of the game."
Mickelson also noted his openness about his gambling addiction.
"I have previously conveyed my remorse, took responsibility, have gotten help, have been fully committed to therapy that has positively impacted me and I feel good about where I am now."
PHIL MICKELSON ALLEGEDLY WAGERED MORE THAN $1 BILLION ON SPORTS BETS, BOOK SAYS
Walters is a legendary gambler, believed to be one of the most successful in history. He was open about his association with Mickelson in the excerpt of his book, which was published in Golf Digest and Fire Pit Collective.
The two had a partnership in 2008, which Walters said lasted four years. He said Mickelson had two offshore betting accounts, where "big action" would be placed on multiple sporting events. 
Calling him "Lefty," Walters said that Mickelson's betting limits would reach $400,000 per sport.
Walters alleges that the Ryder Cup was one event where Mickelson wanted to hit that betting ceiling, as he had total faith that he, Bubba Watson and Tiger Woods couldn't lose to the European squad.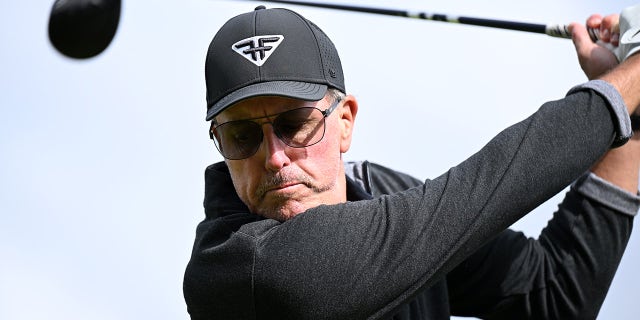 Walters invoked Pete Rose's dilemma in MLB when allegedly responding to Mickelson's request. Rose was banned from baseball for betting on his Cincinnati Reds while the team's manager.
"'Have you lost your f—ing mind?'" Walters says he asked Mickelson. "'Don't you remember what happened to Pete Rose?'"
"'You're seen as a modern-day Arnold Palmer,'" Walters added. "'You'd risk all that for this? I want no part of it.'"
JON RAHM PRESENTS PGA TOUR WITH REQUEST FOR RELIEF: 'A FREAKING PORT-A-POTTY ON EVERY HOLE'
Walters says Mickelson would bet "$20,000 a game on long-shot, five-team NBA parlays," which was nothing to him if he lost. He estimates that Mickelson lost around $100 million over the course of those 30 years. 
Mickelson's gambling habit has been in the public view over the last near decade. Court documents in 2015 revealed nearly $3 million was transferred from Mickelson to a third party as part of an "illegal gambling operation," according to ESPN. He was reportedly linked to an alleged mob bookie in 2007. He was not charged in any of those cases.
Mickelson has also been involved in an insider-trading scandal in 2014 along with Walters. The latter would be convicted on conspiracy, securities fraud and wire fraud charges in 2017 while Mickelson was not charged in the matter, settling a civil case with the SEC and surrendering profits he made in trades, per Golf Digest.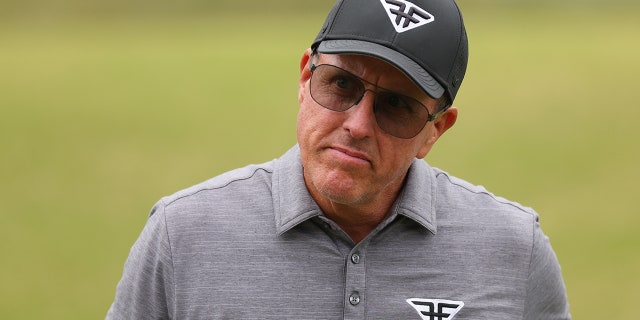 "My gambling got to a point of being reckless and embarrassing," Mickelson told Sports Illustrated in 2022. "I had to address it. And I've been addressing it for a number of years and for hundreds of hours of therapy. I feel good where I'm at there. My family and I are and have been financially secure for some time."
CLICK HERE TO GET THE FOX NEWS APP
"Gambling has been part of my life ever since I can remember. But about a decade ago is when I would say it became reckless. It's embarrassing."
Fox News' Ryan Gaydos contributed to this report.