An off-duty Cook County Sheriff's officer was critically wounded in a shooting on Chicago's South Side after getting caught in the crossfire between two vehicles Wednesday night, authorities said.
The 36-year-old officer was shot in the right elbow and lower back just before 9 p.m. as two vehicles were traveling northbound in the 4700 block of South Cicero Avenue, FOX32 Chicago reported, citing police.
The officer was rushed to Mount Sinai Hospital in critical condition.
The driver of one of the two vehicles involved in the exchange of gunfire struck another car, lost control and crashed into the wall of a business. One suspect tried to flee from the wreck but was taken into custody, police said.
CONNECTICUT POLICE OFFICER SHOOTS AND KILLS CARJACKING SUSPECT WHILE TRAPPED IN STOLEN VEHICLE, CHIEF SAYS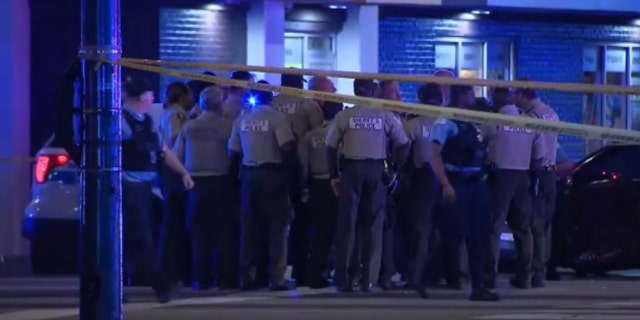 The suspect was taken to Mount Sinai Hospital in good condition.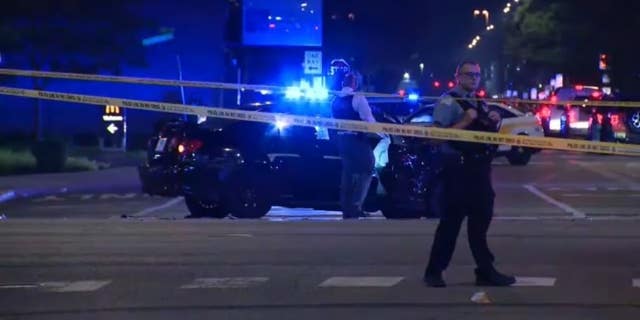 The driver of the second vehicle sped away. No further details about other suspects were immediately released.
TEXAS UNDERCOVER POLICE OFFICER CARJACKED, SHOT IN EXCHANGE OF GUNFIRE WITH SUSPECTS
Neighbors described the sounds of the gunshots as shocking to WLS-TV.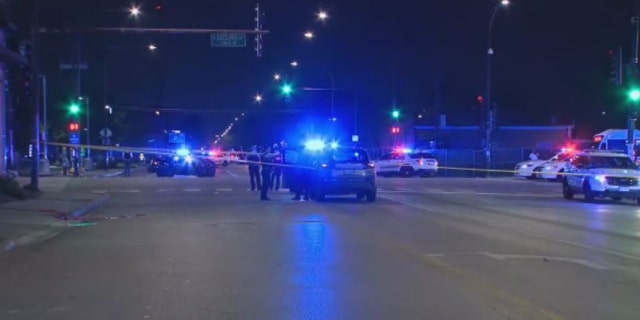 "Just gunshots going off," Veronica Carapia told the station. "Next thing you know, my son looks out the window, and he says 'Oh, it's a car crash, you know.' Me and my neighbors came running out to see because it is very rare that happens and everything and was just in shock."
Chicago Police detectives and the Cook County Sheriff's Office are investigating the shooting.