Grammy-winning singer and songwriter Ne-Yo is being praised by some after he retracted his "publicist's" apology for recent comments he made that were critical of gender-affirming care for children. 
Former Mumford & Sons band member Winston Marshall, who is no stranger to cancel culture, touted the R&B singer for his "encouraging" effort to stand by his beliefs during "Fox & Friends."
"He's speaking common sense," Marshall told Brian Kilmeade Wednesday. 
"He said in the rest of that video that he didn't show, 'I will never be okay with a child making a decision that detrimental to their life.' He is speaking common sense. This is what all of us are thinking and what's captured the music industry, the creative industries, and much of the discourse is an ideology based in falsity, that men can be women and women can be men. It's not true."
MUMFORD AND SONS' WINSTON MARSHALL TALKS DECISION TO QUIT BAND AFTER POLITICAL BACKLASH: A 'MORAL CONUNDRUM'
"As a consequence, our children are being significantly psychologically and biologically harmed and sacrificed, I think, to this ideology," he continued. "So Ne-Yo has come out and stood by its principles and it's so encouraging."
Marshall, who used to be the rock group's guitarist, was "canceled" and left the band to start his own podcast after he was ridiculed over his support for conservative journalist Andy Ngo's anti-Antifa book, "Unmasked."
He called Ne-Yo's effort to double down on his own principles "exciting."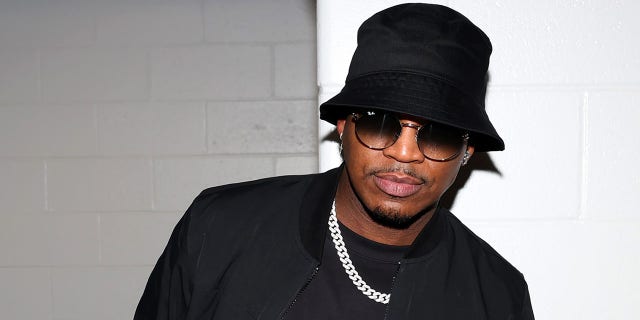 "What's very encouraging about this example of Ne-Yo is that he's he said, 'screw you' to the publicist that seemed to have issued this apology on his behalf, and he said, 'no, I'm going to stand by my principles,'" Marshall said. 
"And that's really exciting because in life you either pursue the truth or you pursue being liked. And I think publicists… they want to make… everyone liked, regardless of whether it's consistent with the truth," he continued. "And Ne-Yo is a man of consistency and principle, and he's pursued the truth. And it certainly I think it should be an encouragement to artists and people across your country and mine that actually we can stand up to this nonsense."
DOCTORS THINK GENDER-AFFIRMING CARE FOR KIDS IS 'CRAZY' BUT ARE 'TOO AFRAID' TO SPEAK OUT: DR MARTY MAKARY
Ne-Yo originally went viral on Sunday after he spoke out against child gender transitions during a conversation on VladTV with Gloria Velez. 
"I feel like parents have almost, almost forgotten what the role of a parent is," he said. "If your little boy comes to you and says, 'Daddy, I want to be a girl,' and you just let him rock with that? Like, when did it become a good idea to let a five-year-old and a six-year-old and a 12-year-old make a life-changing decision for they self?"
He issued a written apology shortly thereafter on social media, but hours later, posted an Instagram video retracting what he called his "publicist's" comments. 
"Listen, I normally don't give too much of a d— about what y'all think about what I do, what you have to say about what I say, whatever. I normally don't care because, like I said, opinions ain't special. Everybody got one. However, this is something I feel very strongly on, and I need y'all to hear it from the horse's mouth, not the publicist's computer," Ne-Yo began.
He said, "First and foremost, I did not apologize for having an opinion on this matter. I am a 43-year-old heterosexual man raising five boys and two girls, okay? That's my reality. If my opinion offended somebody, yeah, sure, I apologize for you being offended because that wasn't my intention. My intention is never to offend anybody."
CLICK HERE TO GET THE FOX NEWS APP
"However, I'm entitled to feel how I feel. I am absolutely entitled to feel how I feel the same way you are entitled to feel how you feel," he continued.
"The Five" co-host Dana Perino spoke out on the retraction, noting that his publicist's job is to advise him, as opposed to speak on his behalf without his consent. 
"You're a publicist and not the artist for a reason," Perino said Tuesday. "Now you could give advice, and maybe they're not going to take it. Then your job is to help them defend themselves. So thankfully for him, he's got the power to directly talk to his fans so that he can say 'No, actually that I didn't say that,' and I would say that publicists need to trust your artist."
Greg Gutfeld argued the incident shows how celebrities and high-profile people are being "pressured into conformity." 
"Ne-Yo, however, pulled back the curtain, and he shows you how most celebrities' opinions are not their own," he said. "They are usually pressured into a form of conformity that keeps them out of trouble with activists."
Fox News' Taylor Penley and Lindsay Kornick contributed to this report. 
For more Culture, Media, Education, Opinion, and channel coverage, visit foxnews.com/media