A report from NBC News is being pummeled by critics for claiming President Biden's "brand" is "being tested like never before" as multiple controversies involving the First Family continue ahead of the 2024 presidential election. 
"President Joe Biden's brand as a family-oriented public servant has been a signature political asset that for more than 50 years has helped him win the argument that, when judged against 'the alternative' rather than 'the Almighty,' he stacks up pretty well," NBC News reported Tuesday. "But the burnish on Biden's brand is being tested like never before, ahead of a close 2024 election. Some of the president's Democratic allies are worried about potential fallout from a confluence of family drama that's spilled into public view and from Republican attacks that cut at the bedrock of Biden's longtime political appeal."
NBC News cited the investigation of House Republicans into his son Hunter Biden's foreign business dealings and the "sweetheart" deal Hunter struck with the DOJ pertaining to his tax and gun crimes that ultimately fell apart in court upon scrutiny. 
The report also pointed to the president's recent acknowledgment of his seventh grandchild, whom he publicly ignored for years as Hunter attempted to deny paternity of 4-year-old Navy Joan Roberts.
POLITICO CHEWS OUT BIDENS FOR THEIR DOGS BITING WH STAFFERS: 'LOUSY,' 'ENTITLED' BEHAVIOR BY THE FIRST FAMILY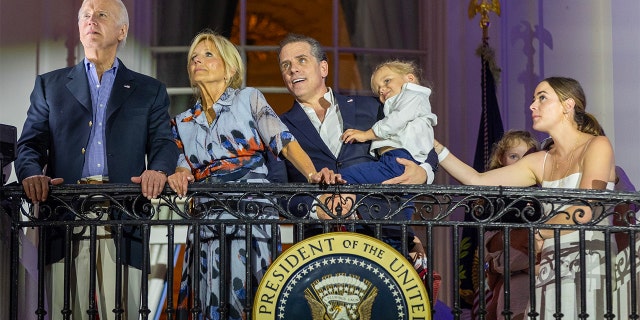 "Democrats who are concerned about the possible political damage to Biden's reputation are more reticent, and they privately note that this GOP narrative is different from criticism of the president's age — 80 — or his handling of the economy because it's so central to the type of leadership he's offering voters," NBC News wrote. 
One unnamed Democratic strategist told NBC News, "There's a reason why his numbers are the way they are… It's not just the economy… It's not because people are just concerned about inflation. It's not just because people are concerned about his age. His brand has been damaged by him and those around him."
The NBC report about Biden's tarnished "brand" was panned by critics. 
"His brand is lying about his personal bio and family. This piece is how people notice that he lies about his personal bio and family," Versus Media Podcast host Stephen L. Miller reacted.
"His 'brand' should have been retired after he was caught pretending to be the son of Welsh miners," The Federalist senior editor David Harsanyi wrote, alluding to Biden's plagiarism scandal that derailed his first presidential bid in 1987. 
WASHINGTON POST SLAPS BIDEN WITH 'FOUR PINOCCHIOS' FOR FALSELY CLAIMING HUNTER NEVER MADE MONEY FROM CHINA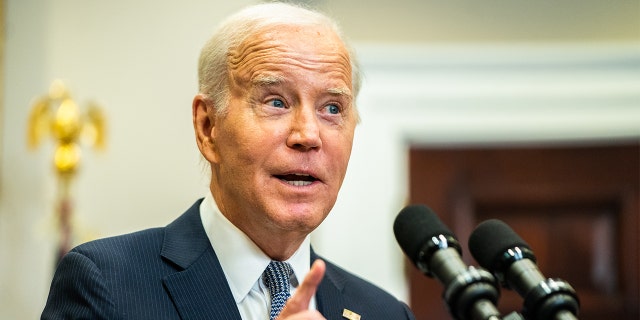 "In 2007 Joe Biden had to apologize for blatant racist remarks about Barack Obama. He was caught lying and cheating going all the way back to college. What [NBC News reporter Jonathan Allen] means is that reality is clashing with the brand the media tried to gaslight Americans into thinking Biden has," viral conservative personality Sunny McSunnyface posted.
"It's really amazing how even critical pieces pull punches that would never be pulled writing about Republicans. Biden has brazenly lied about his past and his family his entire career — and it's getting worse. That's the story," RealClearInvestigations senior writer Mark Hemingway said.
HUNTER BIDEN SCANDAL: CNN, ABC, CBS, NBC SUNDAY SHOWS COMPLETELY AVOID DEVON ARCHER TESTIMONY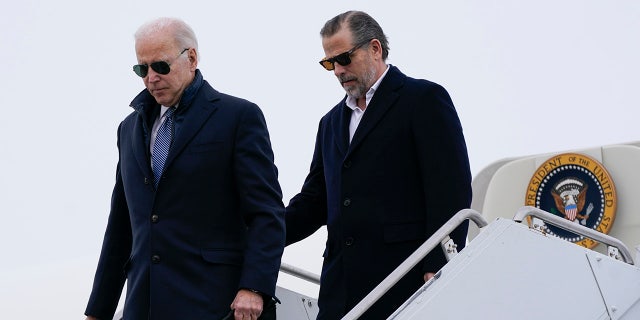 NBC News isn't the only outlet sounding the alarm about Biden's "brand." CNN anchor Dana Bash warned his shunning of his seventh grandchild was "devastating" to his image.
"This is a story that is sad and disturbing on so many levels," Bash said last month. "Yes, it is political for a couple of reasons. Number one, yes, Republicans are using it and are going to take advantage of it in a way that is unfortunate, inappropriate. But the reason they're doing that is because- and able to that is because of the brand and the kind of person that we all know and believe Joe Biden to be because it's who he says he is. And it's somebody who is a family man. That's what we see all of the time."
"I've talked to Democrats who very much love Joe Biden who say that this is kind of devastating to the image of who he is," she later added.
CLICK HERE TO GET THE FOX NEWS APP
New York Times columnist Maureen Dowd similarly wrote how the family drama undercut Biden's "empathy" persona.
"The president's cold shoulder — and heart — is counter to every message he has sent for decades, and it's out of sync with the America he wants to continue to lead," Dowd wrote before Biden acknowledged his seventh grandchild.
For more Culture, Media, Education, Opinion, and channel coverage, visit foxnews.com/media