Fox News host Jesse Watters makes the case for why President Biden's "campaign strategy" is to keep former President Donald Trump off the campaign trail on "Jesse Watters Primetime."
JESSE WATTERS: We just learned Joe Biden's campaign strategy, Biden's prosecutors have asked the D.C. judge to set the trial date for Trump's January 6 case on January 2nd, a trial that could end up going for two months. And Donald Trump would have to be physically in court in Washington, D.C. every day for those two months, January and February, meaning the front-runner for the Republican nomination would miss the Iowa caucuses, the Nevada primary, the New Hampshire primary and the South Carolina primary. That means no rallies, no fundraisers; he'd be stuck 9 to 5 Monday through Friday in a D.C. courtroom.
But that's not all. 
TWITTER SERVED WITH WARRANT FOR TRUMP'S ACCOUNT IN JANUARY, FINED $350K FOR DELAY: COURT FILING
Beginning in late March, Trump would have to be in a New York courtroom, sitting across the table from Alvin Bragg, keeping him off the campaign trail through April. And in May, Trump will have to sit back in court for the Mar-a-Lago documents case in Florida. President Biden is using these partisan prosecutors to physically prevent his opponent from campaigning – gross election interference. And Joe Biden still hasn't even been asked about this once by the media.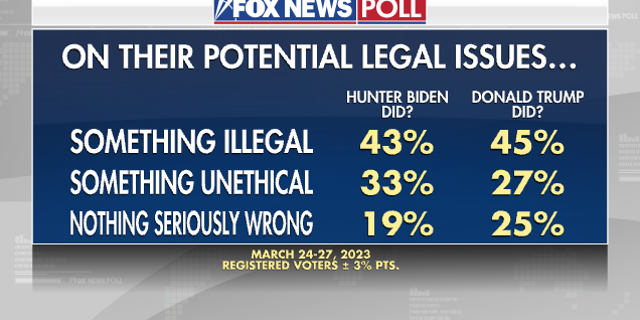 Biden's Department of Justice even designated Donald Trump a flight risk. When prosecutor Jack Smith got a search warrant to crack into Trump's Twitter account, he made the case to the judge that Donald Trump, the most famous man in the world who has a Secret Service detail, would somehow flee the country and no one would notice. And you know what? An Obama appointed judge, Judge Beryl Howell, agreed. Impeachment is the only option Republicans have now. Oversight chair James Comer says after additional Biden business associates are subpoenaed, the Biden family is next.
JAMES COMER ON MORNINGS WITH MARIA: This is always going to end with the Bidens coming in front of the committee. We are going to subpoena the family.
JESSE WATTERS: We're told Joe Biden's brother, Jimmy, will be subpoenaed to testify. His bank records will be next. Then Hunter will be subpoenaed, next his bank records. The Biden family will resist and will immediately launch an epic court fight, but the point, the case will be made for impeachment. You have bribery, money laundering, racketeering and obstruction of justice allegations. Joe Biden's personal bank accounts will eventually be hit with the subpoena. 
CLICK HERE TO GET THE FOX NEWS APP 
This is why Joe Biden is desperate to keep Trump in court during the election, so Joe can lay low, let his lawyers in the media block questions and subpoenas and stumble into a second term because if Joe Biden loses, he'll be indicted by Trump's Justice Department. So both candidates, Trump and Biden, must win this election in order to stay out of prison.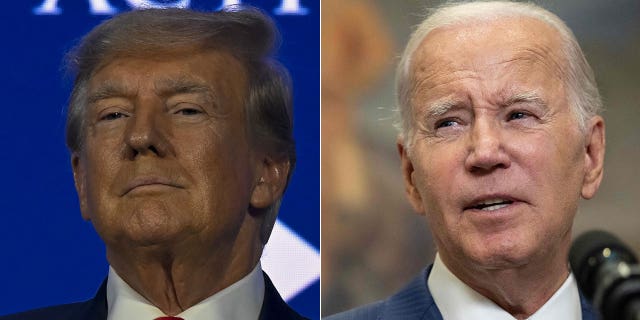 For more Culture, Media, Education, Opinion, and channel coverage, visit foxnews.com/media.