A Connecticut police officer trapped inside a moving stolen vehicle shot and killed a suspect after he resisted "repeated efforts and orders" to bring it to a stop, a police chief says. 
The Connecticut Office of Inspector General is now investigating the officer-involved shooting that unfolded this week on a busy street in West Hartford, a suburb of the state capital. 
The chaos began Tuesday when police first received a report of a stolen vehicle that afternoon, according to The Associated Press. They used tire-deflation devices to try and stop it, but the vehicle kept moving before eventually crashing. Two suspects ran off from the vehicle on foot and one was captured and arrested. The second suspect ran to a nearby car service center and fought with an employee in a service bay while trying to steal a second vehicle, West Hartford Police Chief Vernon Riddick Jr. said Wednesday during a press conference. 
When an officer arrived at that scene, he got into the vehicle with his police dog during an attempt to arrest the suspect. The suspect, however, drove off with the officer inside, police said. The stolen vehicle hit a police cruiser and another vehicle before the officer ultimately fired his gun, according to Riddick. 
CONNECTICUT MAN CHARGED WITH ASSAULTING LAW ENFORCEMENT OFFICER DURING JAN. 6 CAPITOL PROTEST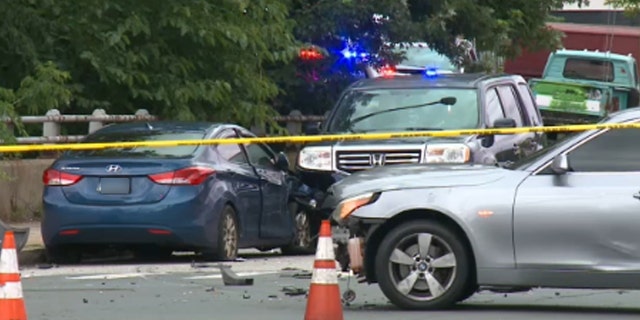 "He was inside the vehicle. The vehicle took off across the street and inside the vehicle he discharged his weapon," Riddick said, noting that "repeated efforts and orders to stop the vehicle" were made by the officer before the shooting. 
That officer, who has not been publicly identified, suffered head injuries after the vehicle crashed into a telephone pole, Riddick said. 
The suspect who was shot received CPR at the scene and later was pronounced dead at a local hospital. 
CONNECTICUT TV ANCHOR REVEALS 'PAINFUL SECRET' ABOUT MOTHER'S DEATH THAT KEPT HER OFF AIR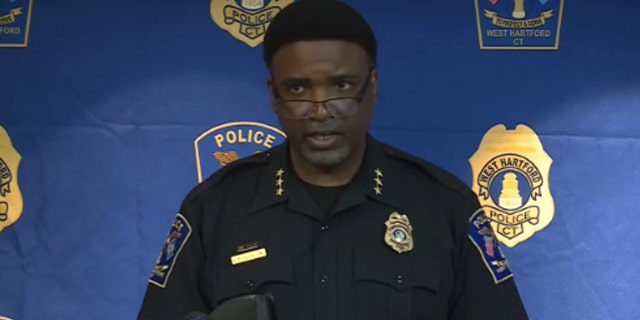 The man who was arrested by police during the incident was identified by Fox61 as Lyle Solsbury, 47, of West Hartford. 
The station said he has been charged with interfering with an officer, larceny of a motor vehicle and conspiracy to commit larceny of a motor vehicle.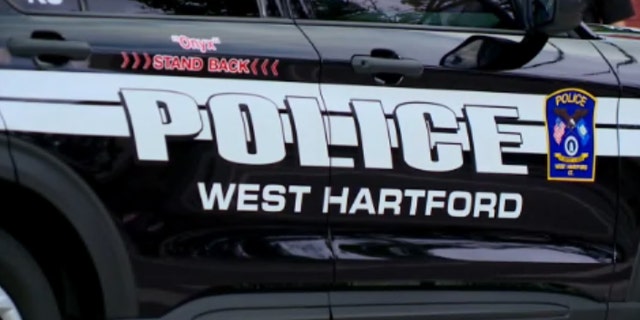 CLICK HERE TO GET THE FOX NEWS APP 
Solsbury was described by the Hartford Courant newspaper as a convicted felon with an extensive criminal record. 
The Associated Press contributed to this report.