For the first time since the indictments started dropping, Donald Trump seems rattled.
In public.
TRUMP VS. BIDEN IS NOT JUST ABOUT INDICTMENTS OR POLITICAL BATTLES, IT'S WARFARE
Not "sources close to the former president say he's upset," but genuinely angry and frustrated.
As someone who has covered the man for more than three decades, this is not the usual playbook. He generally resorts to bravado, and attacks his critics, no matter how he feels.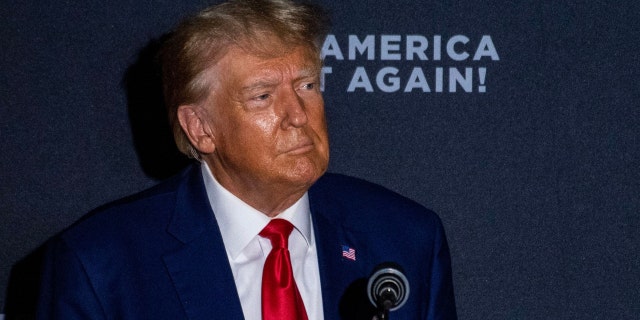 But in a rally in New Hampshire the other day, Trump openly complained about how his mounting legal woes will curtail his campaign.
"I'm sorry, I won't be able to go to Iowa today, I won't be able to go to New Hampshire today, because I'm sitting in a courtroom on bull—-, because his attorney general charged me with something."
AS CHINA HACKS U.S. AND ITS ALLIES, IT'S ALSO EYEING DEFENSE OF UKRAINE – AND ULTIMATELY TAIWAN
The crowd started chanting BS.
Others have made the observation that the three indictments so far will cut into his campaign time, but it seems like it was hitting Trump for the first time.
Trump routinely denounces those who are prosecuting him and judges who are hearing his cases. But he went a step further during that rally in slamming Fulton County DA Fani Willis, who is widely expecting to bring a fourth indictment against him in Georgia next week.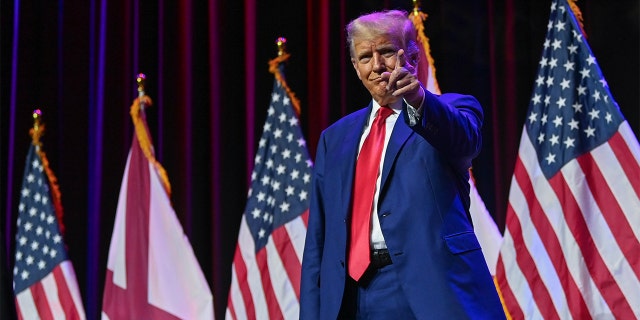 Trump has repeatedly called Willis a "racist." But he went a step further at that rally by saying this: "They say that she was after a certain gang, and she ended up having an affair with the head of the gang or a gang member. And this is a person that wants to indict me."
That is an extremely serious charge – one that could lead to indictment.
TRUMP'S JAN. 6 INDICTMENT TURNS ON WHETHER HE KNOWINGLY LIED ABOUT THE 2020 OUTCOME
So I did a little digging. It all stems from a Rolling Stone article and a guy named Mondo, co-founder of Young Stoner Life. As Newsweek noted, Willis was prosecuting the group as a criminal gang in 2019.
Mondo was quoted by Rolling Stone as saying the two of them had a "cool relationship…She's almost like, not really street, but she understands what goes on, bro…She understands life to a certain degree. She ain't trying to take all these little Black dudes down. She ain't that type of woman, man. I'm telling you, she's not."
Mondo never said they had a romantic relationship, just a cool attorney-client relationship. So much for the charge.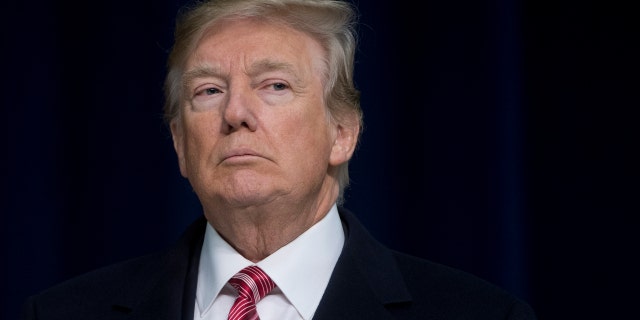 For all his difficulties, Trump maintains a massive lead in the Republican primaries. The charges bind his supporters to him more tightly because they believe he is being persecuted by a corrupt Justice Department.
But the sense of drama may be fading, according to data reported by Axios.
"The shock is starting to wear off–for now." Google searches spiked after each round of criminal charges, "but the spikes are getting smaller – indicating slowing interest."
That makes sense. The first time an ex-president was charged, we all went bonkers over the historic development and were worried that mass protests might lead to violence. By the third indictment, while television was still providing wall-to-wall coverage, there was a certain feeling of numbness.
CLICK HERE TO GET THE FOX NEWS APP
"The arrest and arraignment of a former president" is "starting to feel routine," Axios says.
I do this for a living and it was inevitable that the third indictment, while the most important dealing with Jan. 6, the adrenaline level was not the same. That could change if we finally get to trial in any of these cases.